APS does not just specialise in regular plastering, we are also known specialists in Bristol for various exterior rendering services, and our services are widely available across Bristol and surrounding areas. Our specialist plasterers have the capability to provide an efficient service to domestic and commercial customers across the region to provide properties with an effective and aesthetically pleasing finish. We also are capable of delivering an extensive range of rendering types to all properties to ensure a finish that is durable, additionally to being matched to the customer's requirements and preferences.
Our rendering work, brands, and types of rendering include K Rend, Parex, Ecorend, Weber, Monocouche, and Through Colour Rendering. Each of our team exceeds experience requirements to provide an efficient finish with each of these types by applying expert techniques that can only be perfected by professionals. If you're looking to improve the rendering of your property in Bristol or surrounding areas, then get in touch with our experts today. We also offer render cleaning services to restore the incredible aesthetics of your rendered property.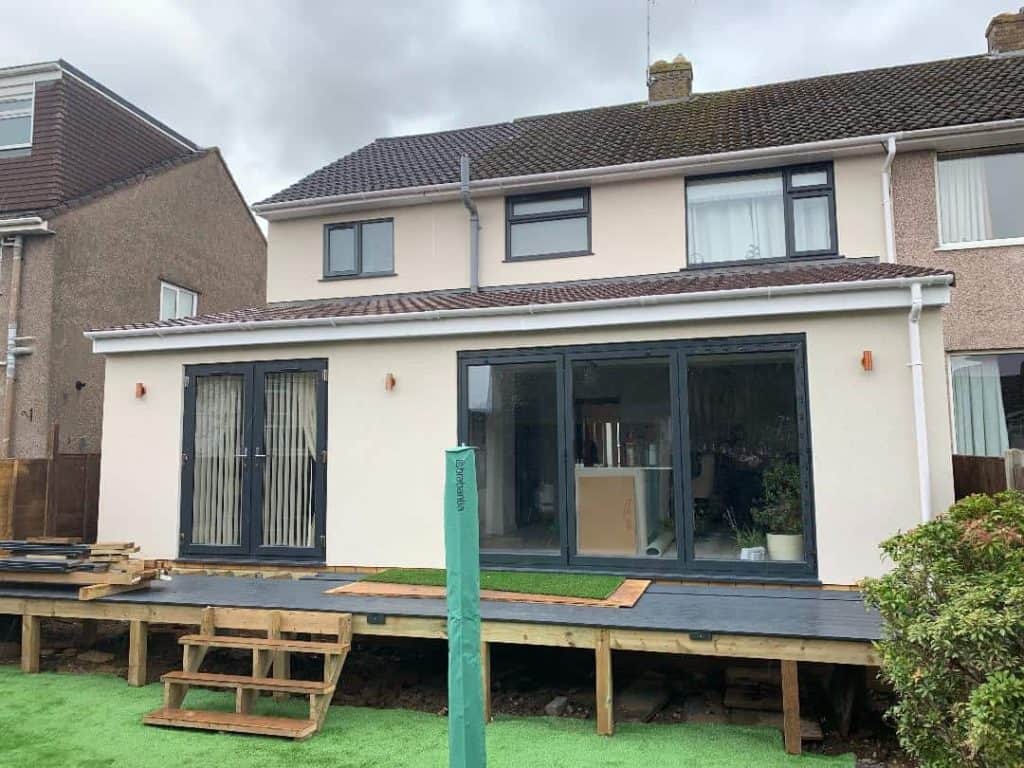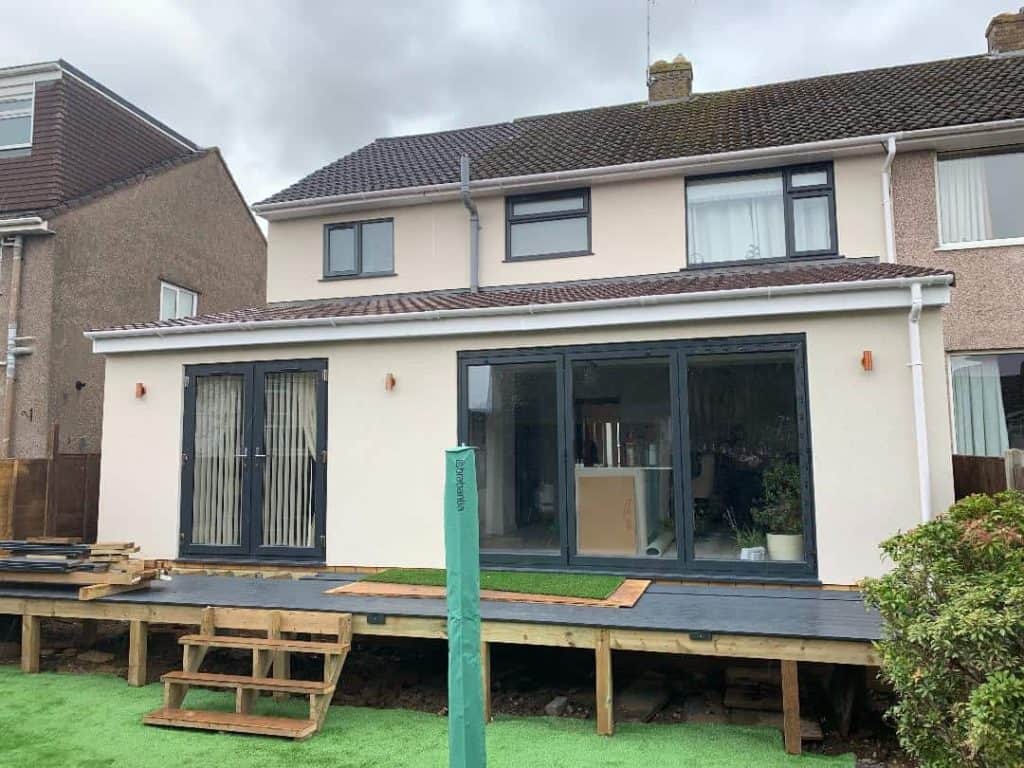 Why use APS Plastering Ltd?
There are many reasons why APS should be your first choice when looking for exterior rendering services in Bristol. It is not just Bristol that services our superior, we can confidently say we are one the UK's leading plastering and rendering contractors.
We base the foundation of our success on our strong ability to provide all of our customers with an effective end to end solution. Our ability to deliver a service that exceeds customer expectations and provide them with a finish that meets all requirements is second to none.
If you wish to be provided with a fantastic and aesthetically superior final finish, we highly recommend you choose us and our expert plasterers here at APS Plastering. All Insulation (EWI) system certified by the British Board of Agrément.
Due to our incredible standard of work, we have been privileged with various accreditations to support why you should put your trust into our hands. We are proud members of the CHAS (The Contractors Health and Safety Assessment Scheme) and are an accredited contractor.
Not just that, we are also partners with Weber, LAFARGE, Parex render, and K Rend. With our accreditations and partnerships, we are able to offer you full peace of mind that you are working with one of the United Kingdom's premier contractors.
Each of our staff are fully trained and our knowledgeable site managers are always at hand to support the project and ensure our quality control process exceeds expectations whilst maintaining efficient health and safety procedures.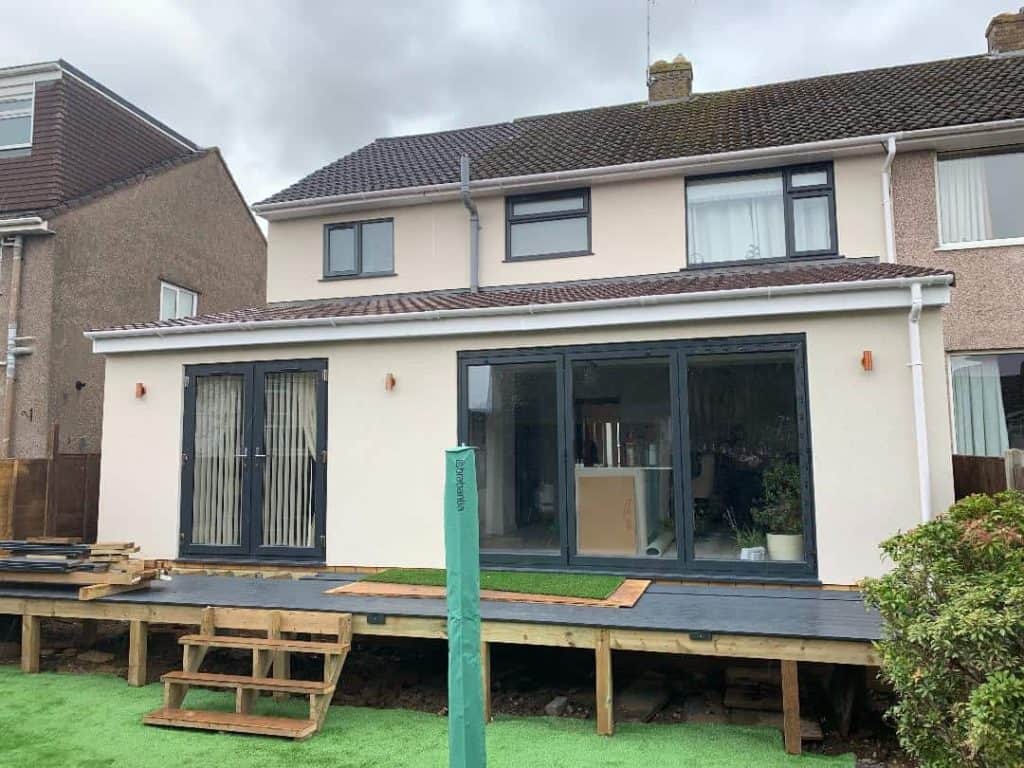 Rendering Services in Bristol
APS is Bristols leading colour rendering specialists. K Rend is one of the most commonly known brand when it comes to rendering solutions, and our experts can apply K Rend finishes with precision, providing a superior finish. It is not just K Rend we work with, we also work with all major suppliers and as an independent contractor, we can ensure the right product is used on each project. By informing us of the appearance you would want for your property, we can suggest and provide a finish that is sure to exceed your first expectations. If you wish to reinvent the appearance of your domestic or commercial property with stunning rendering services, we highly recommend you choose APS Plastering as your primary choice.
Our team are capable of providing rendering to properties, no matter the scale. Call our team of experts for more information and to receive a free quote. Our experienced plasterers will find a solution and deliver with precision, leaving your property with aesthetics that exceed satisfaction.