Why Do Renderers Love The Summer?
Forgetting renderers, think about why the summer is many peoples favourite season of year compared to others. Sunshine, festivals, food, ice cream, holidays, socialising, outdoor events and more. It comes to no surprise why summer is many peoples, if not most peoples favourite time of the year. How great would it be if somehow you could enjoy the summer at the same time as working each and every day? In some professions, this is entirely possible, including the profession of being a external renderer, for all types of properties. In this blog, we cover some of the reasons why renderers enjoy the summer so much and the benefits that it has for them when working.
Increased Profits
For obvious reasons, working at higher altitudes during the winter can bemore dangerous during the winter than what it is in the summer. Strong winds, icy surfaces, wet surfaces, and colder conditions in general can make working at higher altitude a much more dangerous job, meaning on some days work has to be postponed, which can result in a loss of profit. Not only this, but poor weather conditions can affect the final appearance of rendering work. As the weather in the UK can be highly unpredictable during the winter, it's likely that numerous days may have to be called off due to the weather causing working at higher attitudes to be more dangerous, which will also lead to a loss or delay in profits for rendering companies.
Working more hours in almost any profession can be stressful, however, it can lead to a substantial increase in profits, so for renders, summer is the time of year where the losses from the winter can be made up for whilst the sun is out. Renderers who have worked most days in the winter also have the opportunity to dramatically increase profits, even if not much was lost during the winter. With more events on in the summer and other types of social gatherings, summer can be more expensive than winter, so making more profit at this time of year can allow renderers to spend their free time during the summer doing all of their favourite out of work activities. 
Enjoying The Sun Whilst Working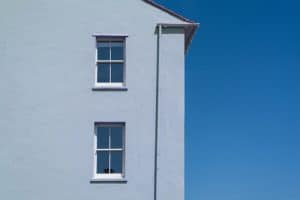 Working or studying indoors during summers day can be stressful, and will most likely leave you staring at your windows all day waiting to get out in the sun whilst being stuck indoors.. During the season of summer, outdoor working renderers will not experience this issue and will be likely to spend most, if not every weekday during the summer experiencing the warm, summer weather outdoors. This alone is why renderers enjoy working throughout the summer so much. Not many jobs allow you to enjoy the sun whilst working, so this is a massive bonus of working as a renderer. 
Incredible High Altitude Views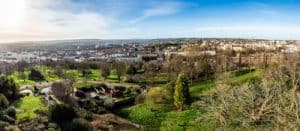 Renderers will most likely work in many different types of domestic and commercial properties in all different areas. These properties will be also very likely to be dotted all across the city, town, or county that their services take place in, or furher afield out of their usual work location. Some of these properties may also have incredible views to enjoy whilst working at a higher altitude, which could be of the city, the countryside, or the coast. During the winter, higher altitude views may be restricted by darker surrounding properties and cloudy skies. 
Bristol Rendering Company
As summer is coming up, our specialist team of renderers in Bristol are actively searching for new jobs throughout the season to implement our superior standard of work. To ensure that your rendering work can be completed this summer by our team of experts, contact APS Ltd. By contacting us, our team can get your rendering work on your domestic or commercial property implemented for you at a time that is convenient for you. Despite enjoying the sun, our render can always guarantee the highest quality of rendering work for your property of any time.