Expert Render Cleaning from Professionals
Render Cleaning Solutions Bristol
A beautifully rendered property looks fantastic and there is nothing better but sometimes due to structural issues and an unfortunate loaction the elements can take their toll on a rendered building.
APS Ltd are actually expert renderers and often we can save you money by actually cleaning what you have and restoring the premises.
To find out more about our rendering services across Bristol, Bath and the South West, visit our page or call 01173 217 711.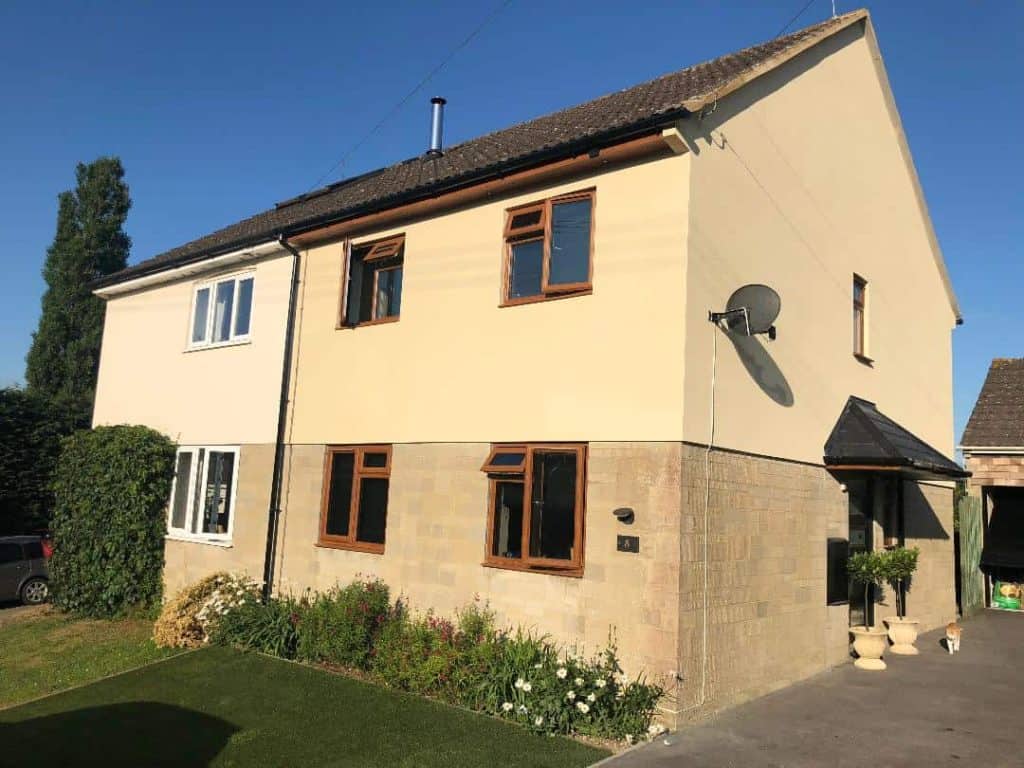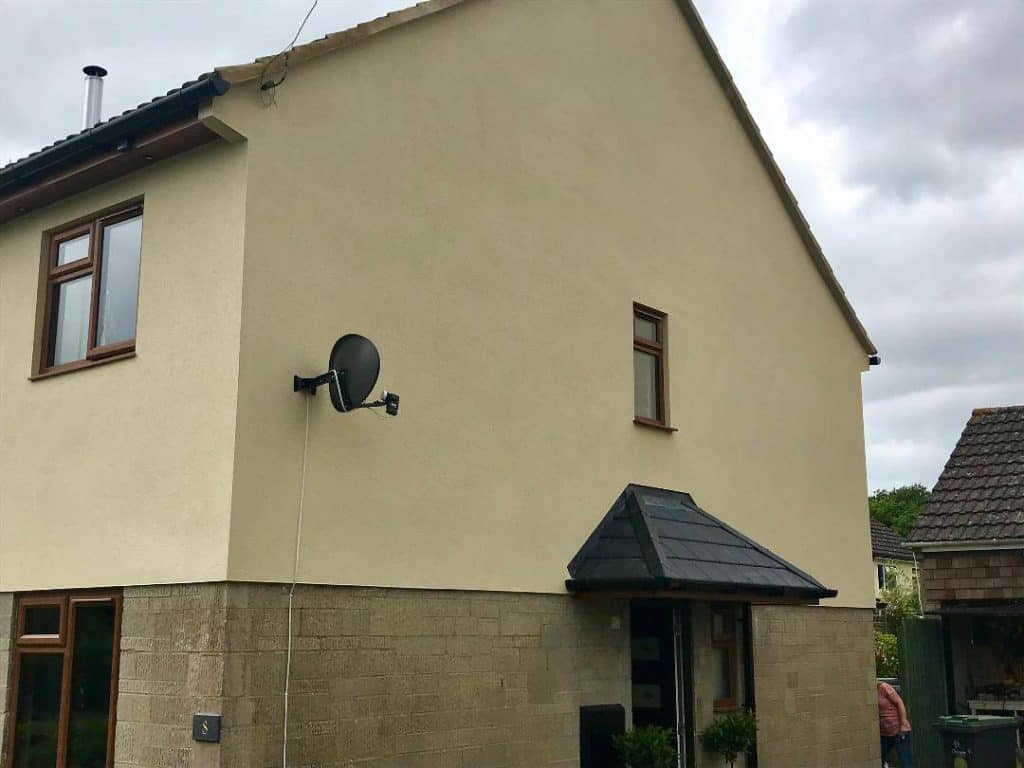 Why Choose APS Render Cleaning Services?
Whether your rendered property is a block of residential apartments, a university, commercial building or even a domestic property, APS can develop a cleaning, coating and render refurbishment solution for you.
Our render cleaning solutions are designed to meet your specific requirements and can be adapted to suit your budget and meet your long term render maintenance objectives.
As an expert rendering company you can trust APS to identify why the issue and assist you in prevention treatments as well as just cleaning the render.
Our Render Cleaning Solution
Render by its very nature is an excellent material for organic matter to grow, develop and expand. Poor external building maintenance of roofs, gutters and even the proximity of the render to overhanging trees can contribute to the growth of unsightly moss and algae on your render.
Moisture and organic matter combines to create large areas of green looking growth, which can contain stubborn hard to remove algae and lichen.
We have managed a range of complex cleaning and coating projects on render, dealing with the unique organic staining pattern of each building and delivering a balanced finished on completion.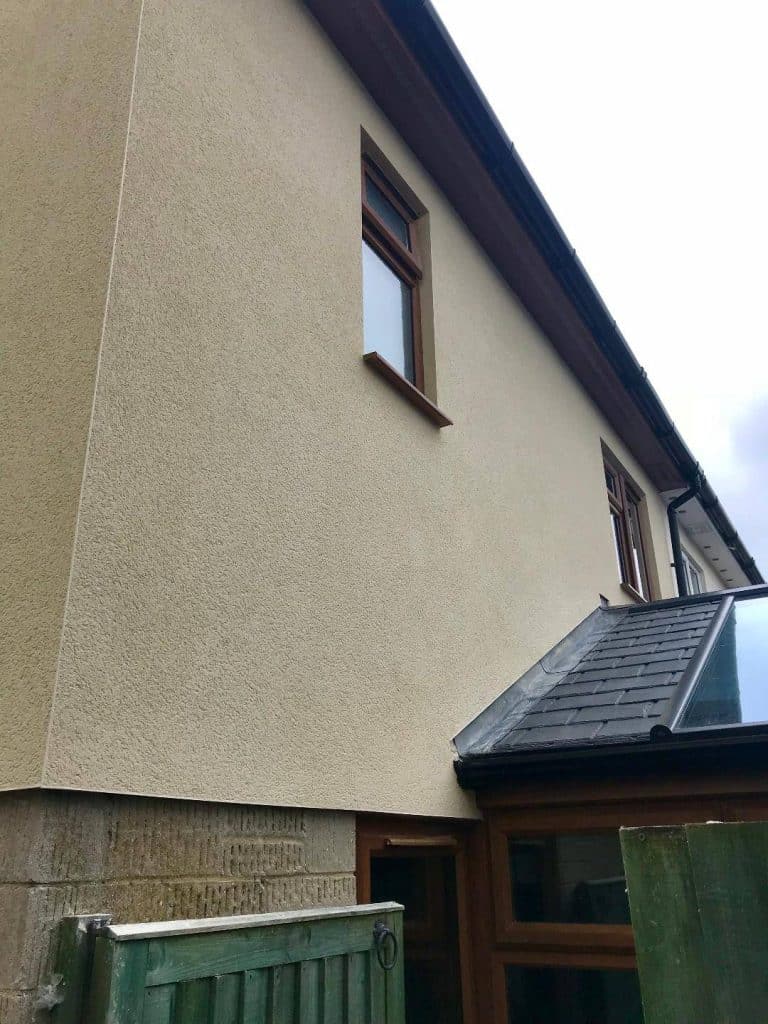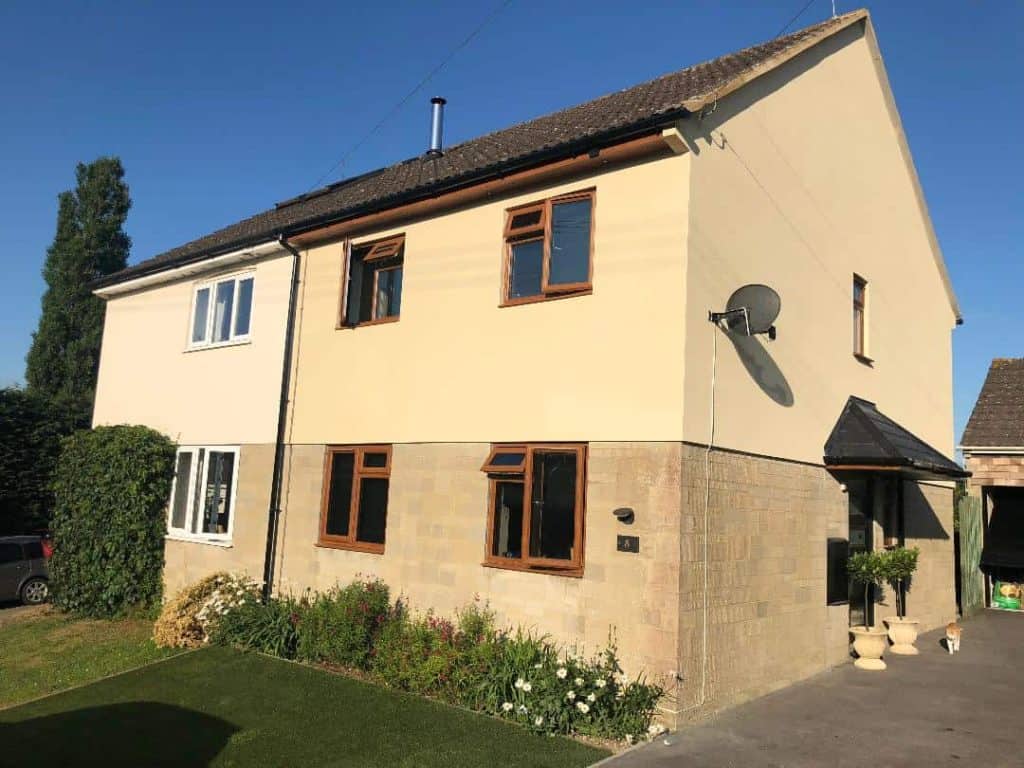 Experienced Professionals
From our experience there are often a number of maintenance and repair issues to deal with on the external building facade which cause the render to look dirty which is why we always provide the complete solution when cleaning:
We provide a complete external cleaning solution
External high and low level structural painting
Gutter replacement, repairs and cleaning where required
Re-coating solutions to ensure you continue to protect your render once cleaned
Render Cleaning Services South West
We can clean any of the following:
Walls
Garden Walls
External House Walls
Schools & colleges
Civic Buildings
Blocks of Flats
Offices
New Homes