Specialist External Wall Insulation Services
Under the government Green Deal, as a country we are tasked to reduce our energy outputs and one of the many things we can do is insulate our homes better.
From loft insulation to external wall insulation. Almost a third of all heat is our homes is lost via external walls so with the help of APS Ltd we can work with you to insulate your home at zero disruption to you and with governments grants available there has never been a better time to enquire about our insulation render systems.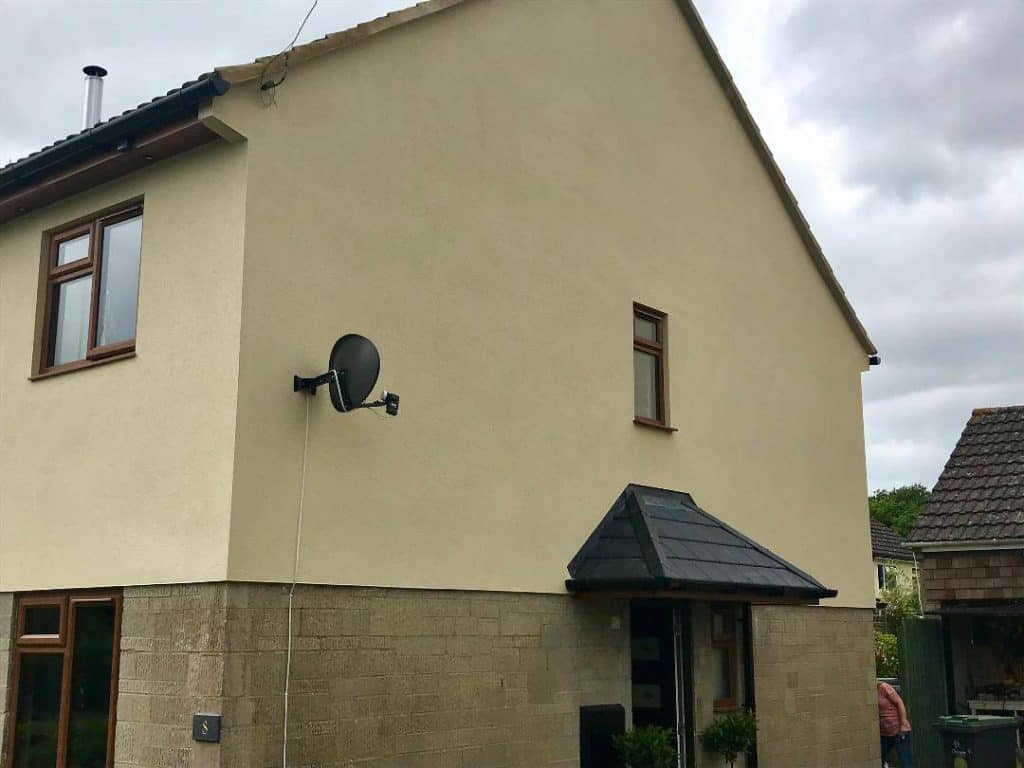 What is External Wall Insulation?
The majority of homes built before the 1930's and 1920's were built with just one single solid wall which inevitably means that a lot of heat is lost. This makes your home very energy inefficient and can cost you money on your energy bills.
External Wall Insulation is fixed to the outside wall meaning very little disruption to you and those living in it. The external wall is fitted to the outside of your property with a very attractive render applied over the top of it. Not only will it make for a more energy efficient home but it will often improve the appearance of your home.
The first step is to remove all the any satellite dishes, aerials and vents. The insulation boards are fixed to the building which are coated with adhesive and a reinforcement product.
Finally, a render finish is applied to your walls, so your property looks like new again and aerials, vents etc ae reinstalled to your property. In effect you are left with a very attractive exterior and an insulated cavity wall meaning you lose less energy and spend less money on heating bills.
What Should Be Considered When Choosing
External Wall Insulation?
Pros
It can be applied without disruption to the household
It does not reduce the floor area of your home
Renews the appearance of outer walls
Improves weatherproofing and sound resistance.
Fills cracks and gaps in the brickwork, which will reduce draughts
Increases the life of your walls by protecting the brickwork
Reduces condensation on internal walls and can help prevent damp (but will not solve rising or penetration damp)
Cons
Is best installed at the same time as external refurbishment work to reduce the cost
May need planning permission – check with your local council
Requires good access to the outer walls
Is not recommended if the outer walls are structurally unsound and cannot be repaired.
For more information regarding our external wall insulation services in Bristol, call our team today for more information or for a quote. Please do not also hesitate to enquire regarding our other services including External Rendering and K Rend External Rendering.