Extensive ranges of through colour render systems
Bath's Number One Colour Render Specialists
K Rend is likely to be the most well known brand when it comes to rendering solutions, however, APS Ltd of Bristol actually works with all major suppliers and as an independent renderer, and we can ensure the right product is used on each project, additionally to specialising in K Rend.
This ensures that our clients will only receive the best advice and application to suit your desired finish and style in the environment that your property sits in. Please feel free to read the overview of each of the products that we offer or call one of our team members to discuss your requirements today.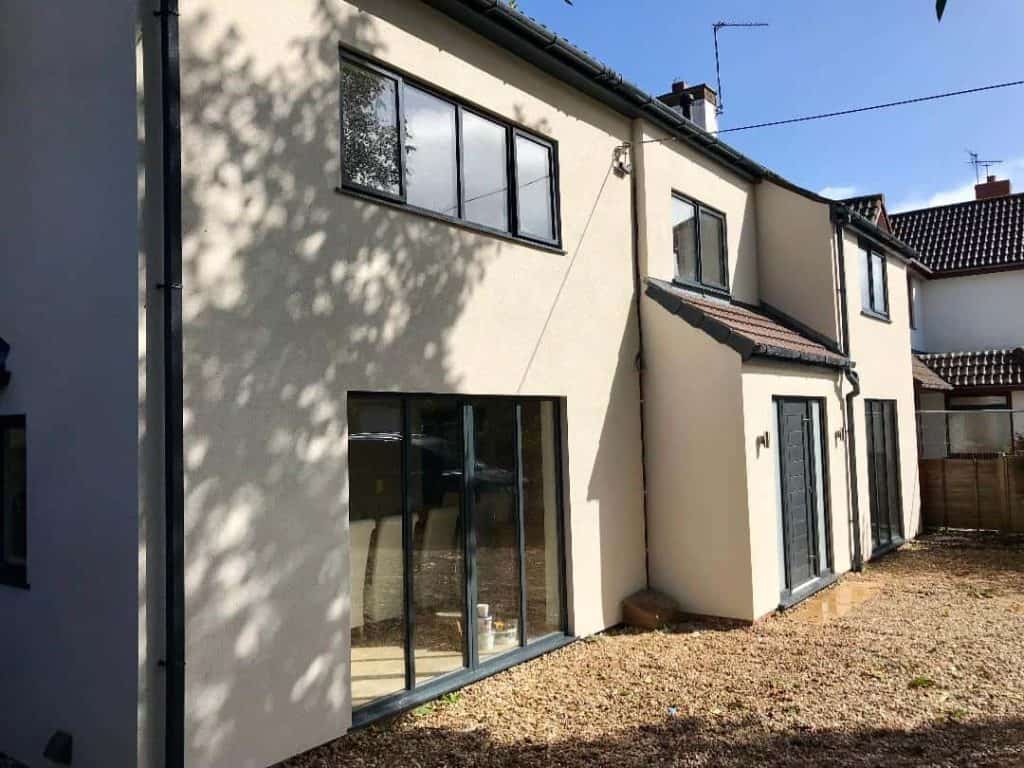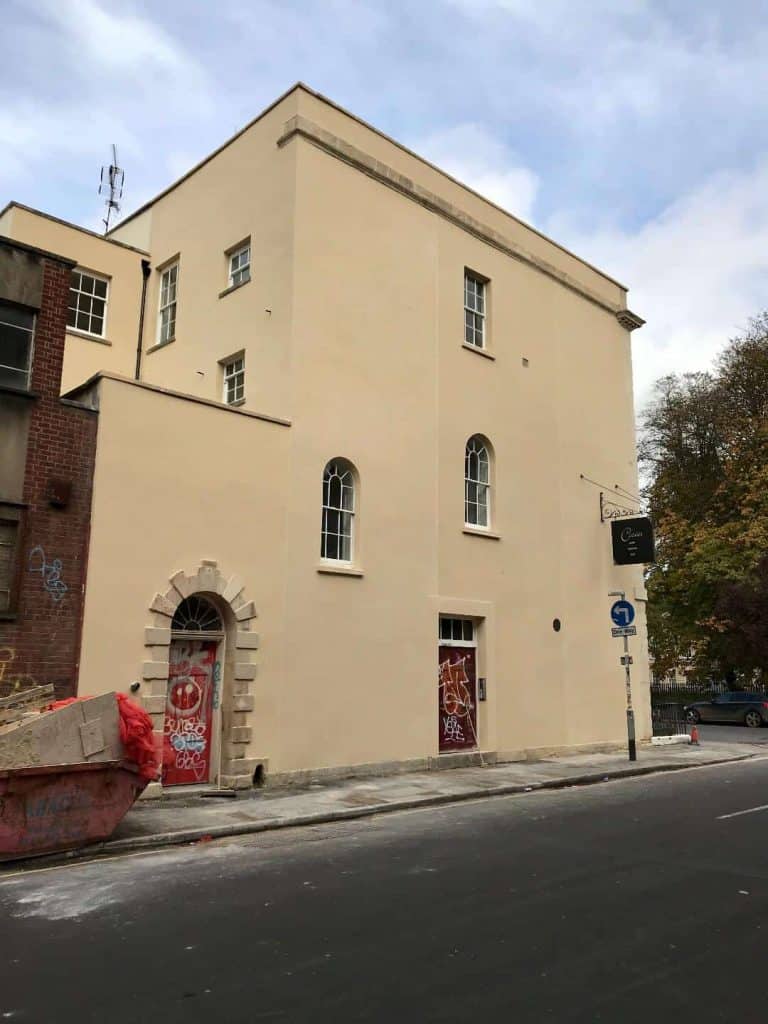 In the same way that Hoover dominated the vacuum cleaning business, K Rend boasts the brand visibility and household name when it comes to rendering solutions. For over 20-years, K Rend has provided a high-quality range of silicone renders and finishes for your property. K Rend products are designed to give a durable weatherproof coating and a natural finish. K Rend is the only UK manufacturer to incorporate in-house innovative silicone technology.
K Rend incorporates various specialist textured finished renders, insulating render, dry dash receivers, roughcast, base coats, brick effect render and ready mixed renders to be used for rendering. K Lime is a range of dry bagged mortars, that are made from natural hydraulic lime selected sand and other performance-enhancing additives, which are derived from natural sources. Another product used it K Mix, which is a range of dry bagged construction mortars for use on block and bricklaying, scratch coats, bedding for Pavia and grout for Pavia. Lastly, K Bead is a range of highly durable uPVC beads that are designed to be used with K Rend renders. These are ideal for damp, wet or corrosive environments or where plaster drying times may be extended due to surrounding conditions.
K Rend External Wall Insulation (EWI) system certified by the British Board of Agrément.
Weber are the world's leading industrial mortar manufacturer, offering a complete range of solutions that are developed using advanced formulation technology to meet the highest technical requirements. The Weber render solution is carefully designed to protect, decorate, enhance and repair old and new facades, using a combination of aspect, colour and structure whilst carefully taking into consideration the environment, architectural style and heritage.
With an available choice of monocouche renders, basecoat and topcoat render to go alongside a choice of decorative finishes, treatments and primers, it isn't of surprise that many of our clients have opted in for this solution. Weber also has a comprehensive External Wall Insulation (EWI) system, which APS Ltd of Bristol are one of the leading installers of.
Unlike most traditional multi-coat systems, Weber's expertise in mineral renders has resulted in a breakthrough concept, which is a one-coat, through-coloured mineral render. This can be applied directly to all major insulation types.
K Rend External Wall Insulation (EWI) system certified by the British Board of Agrément.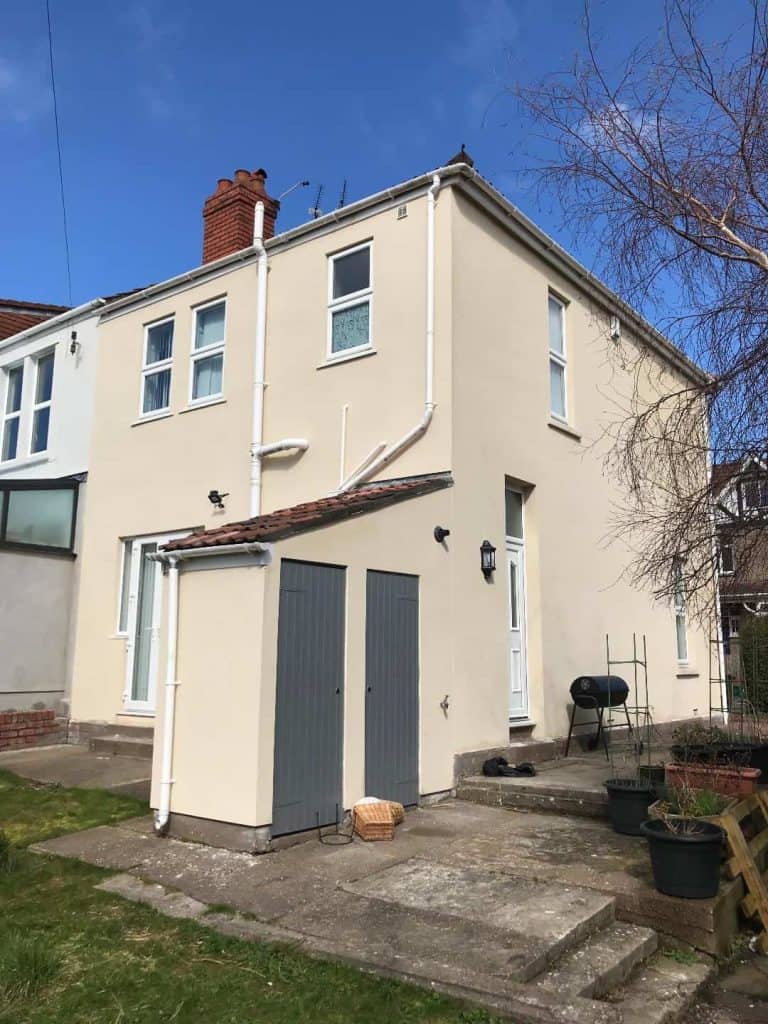 Rendering Services in Bristol
Parex rendering systems and products are exceptionally long-lasting, durable, have fantastic aesthetics and add comfort, style and creativity to any facade. Parex offers a strong commitment to quality as their company ethos and its product is assured not to disappoint.
Since the French facade product company was founded in the 1980sm has become one of the leading producers of industrial ready to use products for the construction and building industry, with a wide range of decorative solutions and ideas, their solution offers comprehensive and technically proven render.
Available in an extensive and stunning range of colours and textured finishes, this durable product can be used internally and externally for any sized project. The incredible and durable system meets the thermal performance requirements of the 2013 and 2016 Part L building regulations.
PAREX Advanced Masonry Simulation (AMS) combines the natural look and feel of brick with the construction and performance advantages of a PAREXDIRECT and PAREXTHERM acrylic exterior finish and insulation system (EIFS).
PAREXTHERM ACRYLIC render systems are available in an extensive range of incredible colours, finishes and textures, which forms part of an External Insulated Facade System (EIFS)/ External Walling Insulation systems (EWI) and can be adapted to meet the expectations and design requirements of the architect and designer.