2021 Is The Year To Invest In Rendering…
Finally, 2021 is here! After a tough 2020, we can finally look towards life gradually returning back to some sort of normality, and leave the year that changed the world behind. When new years come, many choose to change their life choices or make new investments based on what would significantly improve their quality of life. An example of this is 'Dry January', which includes stopping drinking alcohol for a month, or 'Veganuary', which is a month of living a vegan lifestyle, meaning not eating or using any animal-based products. 
Both 'Dry January' and 'Veganuary' are both temporary, however, some may continue these lifestyle choices beyond the month of January. Some people may also make life choices and investments long-term in the new year, or at least begin to save money for new investments later in the year. Most of the time, these investments are to improve the appearance or usability of their own possession, such as their car, home, property, furniture and more. 
Being advised to stay at home inevitably will lead to you questioning or thinking about the existing design of your property, especially when living in an older property or one that has not been redesigned for a lengthy period of time. Staring at your home with poor, aesthetics can be a putdown, so why not considering upgrading? Rendering your properties exterior can make a significant impact on the appearance of your home, making you feel much more comfortable at home, additionally to appearing much more attractive on your street. Rendering is a major investment that needs lengthy consideration. In this blog, we have listed many reasons why you should consider investing in rendering this year. 
Use Your Holiday Budget
This year, it is still currently uncertain as to whether we will be able to go on holiday abroad, therefore, it may be worth considering other options for your usual holiday budget. If you did not travel last year due to restrictions, it may also be worth using last years budget and putting it towards something new as well. If you're likely to be at home more this year, then why not invest in your home being rendered to whatever colour you wish to choose? With you being at home more, especially being outdoors within your home, it could be sure to make your feel far more content at home.
Return To Normal Life

In 2021 with the rollout of the COVID-19 vaccine, there is every chance that we may return to normal life or some form of normality, which means that we will be out of our homes more frequently. No one after being out of their home wants to return to a home that they are unhappy with the appearance of, therefore, rendering is a fantastic way of ensuring your home makes you feel comfortable when returning to it. Investing in rendering for your home is also an incredible way of indicating a brand new start, which lockdown lifting is a great excuse for. 
Less Pollution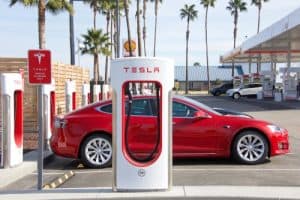 Did you know that living in a polluted area can cause rendering to appear dirty or change colour? This usually puts people off from investing in rendering if they live in areas that have issues with pollution. Now in 2021, more and more people are using hybrid or electric-powered cars instead of petrol, leading to less levels of pollution, meaning that your rendering will stay in a much better condition than what it would be if it was to be in a more polluted area. In 2021, many will switch to vehicles with better emissions, electricity power, or hybrid power, meaning your rendering will stay in far better condition this year.
Rendering Bristol
Convinced that this is the year to invest in rendering for your home in Bristol? Then get in touch with our rendering experts at APS Ltd, who offer specialist rendering in Bristol to both domestic and commercial properties. APS Ltd ensures to always use the finest rendering materials, such as K Rend, and rendering machinery, who are operated by some of Bristol's most knowledgable and skilled renderers. Looking to improve the image of your home in 2021? Get in touch with APS Ltd and arrange for a quote.